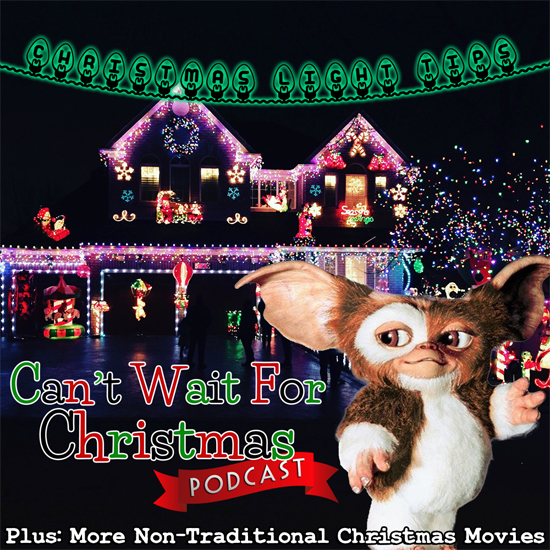 In this episode you'll get tips and hints for a safe and successful Christmas light display, we revisit non-traditional Christmas movies, give you a delicious snickerdoodle recipe, and a celebrity weighs in on the great Die Hard Debate.
00:00 – 01:27 Intro
01:27 – 05:09 We Need a little Christmas now
05:09 – 12:58 Five Golden Things (MORE Non-Traditional Christmas Movies)
12:58 – 15:08 Feedback On Our Last Show
15:08 – 22:30 Christmas Lights Tips and Hints
22:30 – 24:10 Who Sang It Best (Christmas Island – Bonus Round)
24:10 – 29:33 Is Die Hard A Christmas Movie?
29:33 – 31:21 Wrap Up
31:21 – 34:04 Outtakes (They're Back!)
"We Wish You A Merry Christmas" United States Marine Band
"Jingle Bells" Performed by Kristen Nowicki
(The embedded player for the episode is bellow the poll and links)
Christmas Island WSIB Bonus Round Poll

Trisha's Southern Kitchen Snickerdoodles Recipe
http://www.foodnetwork.com/recipes/trisha-yearwood/snickerdoodles-recipe-2041594
Christmas Lights Safety Tips
http://www.foxnews.com/real-estate/2011/12/06/christmas-lights-safety-tips.html
UL Marks and Labels
http://www.ul.com/marks/
Extension Cord Guide (from Home Depot)
http://www.homedepot.com/c/factors_to_consider_when_choosing_extension_cords_HT_BG_EL
Cord Wrapping Technique from the Can't Wait For Christmas Instagram
https://www.instagram.com/p/BYOKmhPjCJX/?
Quentin Tarantino on the Nerdist Podcast
http://nerdist.com/nerdist-podcast-quentin-tarantino/
Podcast: Play in new window | Download