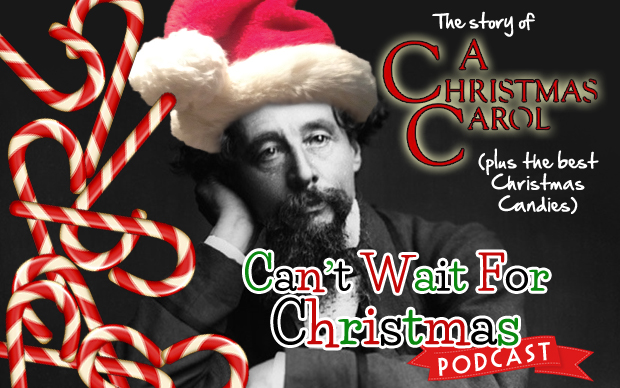 In our October episode, we embrace the upcoming holiday of Halloween. Tim tells the story of how Charles Dickens' Christmas Carol (a ghost story) changed Christmas. Plus he'll countdown the top 5 Christmas candies and you'll decide who sang Frosty the Snowman the best!
00:00 – 01:29 Intro
01:29 – 04:08 We Need A Little Christmas NOW + Contest Announcement
04:08 – 07:32 Five Golden Things (Christmas Candies)
07:32 – 16:42 The Story of a Christmas Carol
16:42 – 19:07 Who Sang It Best? "Frosty the Snowman"
19:07 – 21:17 Wrap Up
21:17 – 25:39 Outtakes
"We Wish You A Merry Christmas" United States Marine Band
"Jingle Bells" Performed by Kristen Nowicki

"Who Sang it Best?" poll!
The Can't Wait For Christmas Online Store
https://www.zazzle.com/cantwaitforchristmas/
The Librivox Reading of A Christmas Carol
https://librivox.org/a-christmas-carol-by-charles-dickens/
The Man Who Invented Christmas (book)
http://www.randomhouse.com/crown/manwhoinventedchristmas/
Podcast: Play in new window | Download